Use Permission & Copyright
Southern African Connection owns the intellectual property of original material or information published on its websites. This includes changes made to content that originated elsewhere and was altered by Southern African Connection, and covers all footage, images, logos, audio, articles, and other creative works originating from this website and its social media platforms, the Southern African Connection TV show, and Southern African Community USA.
Please be sure to read our permission policy before using any of our content. Additional use permission and licensing may be requested by contacting info@southernafricanconnection.com.
You may occassionally use some Southern African Connection content, provided you keep proprietary notices intact and follow the below guidelines for use:
Articles & Other Written Content
Articles and content that originate from this website may be republished provided credit is given to Southern African Connection and online publication is linked to this website.
Images, Video Footage, & Audio
Any images, audio, video, or other footage originating from Southern African Connection may only be republished or used with written consent – please contact us at info@southernafricanconnection.com to obtain this permission. Should consent be given, Southern African Connection will need to be credited.
Logos
Our logos may be resused for informaitonal material about Southern African Connection but may not be altered in any manner or form.
Official Logo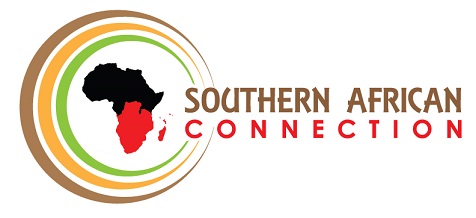 Social Media Logo
Alternate Logo
Please contact us at info@southernafricanconnection.com if you are unsure about our usage policies or have any questions.